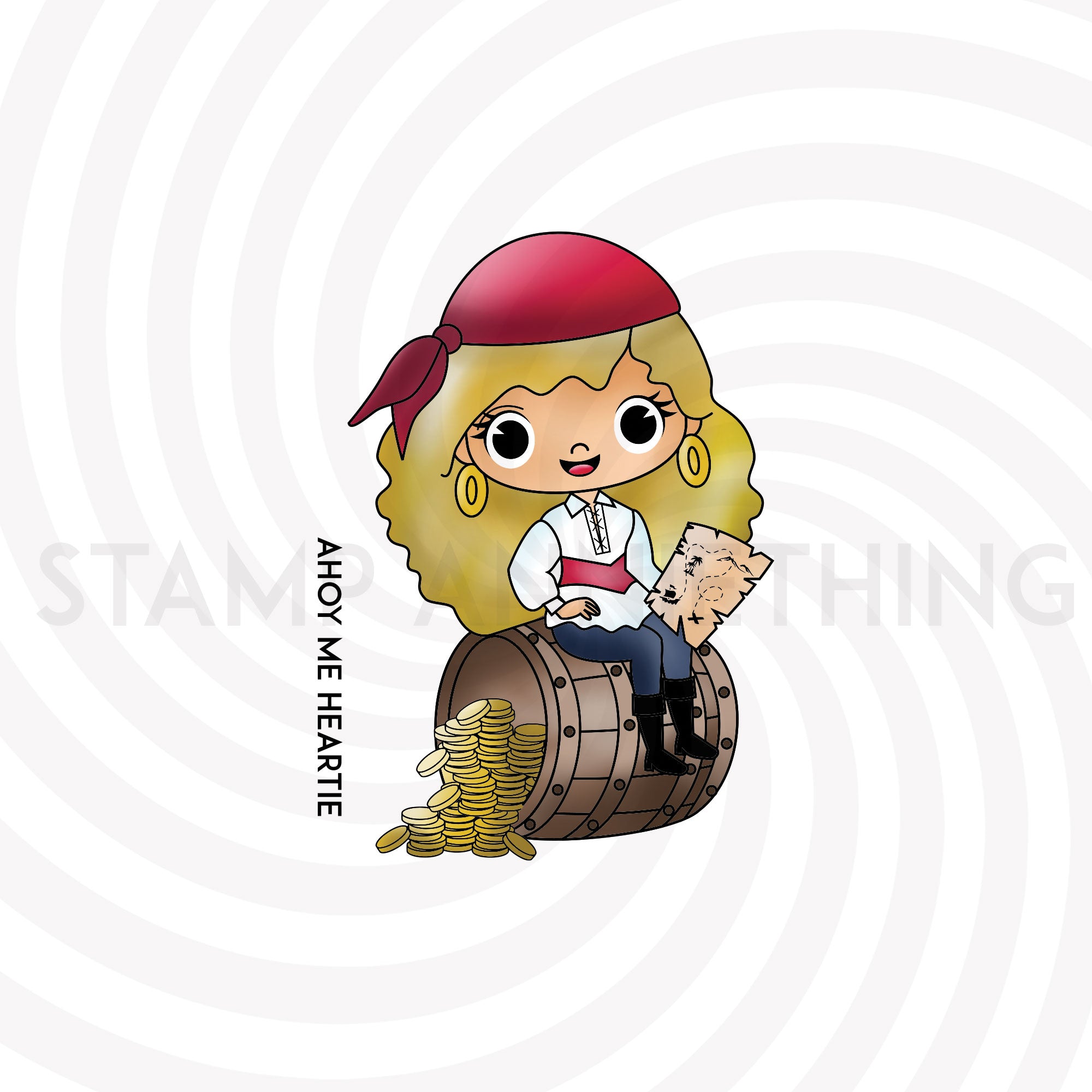 Set sail on the high seas with the "Susan - Ahoy Me heartie" stamp! Featuring a chibi girl pirate on a barrel of gold coins, with her treasure map in hand that led her there! This stamp will make your fun-loving, treasure-hunting side come alive! Yo-ho-ho, let the adventures in card making begin!
Whimsical Chibi Kid Style in high quality photopolymer clear cling stamp
Size is approximately 3" x 4"