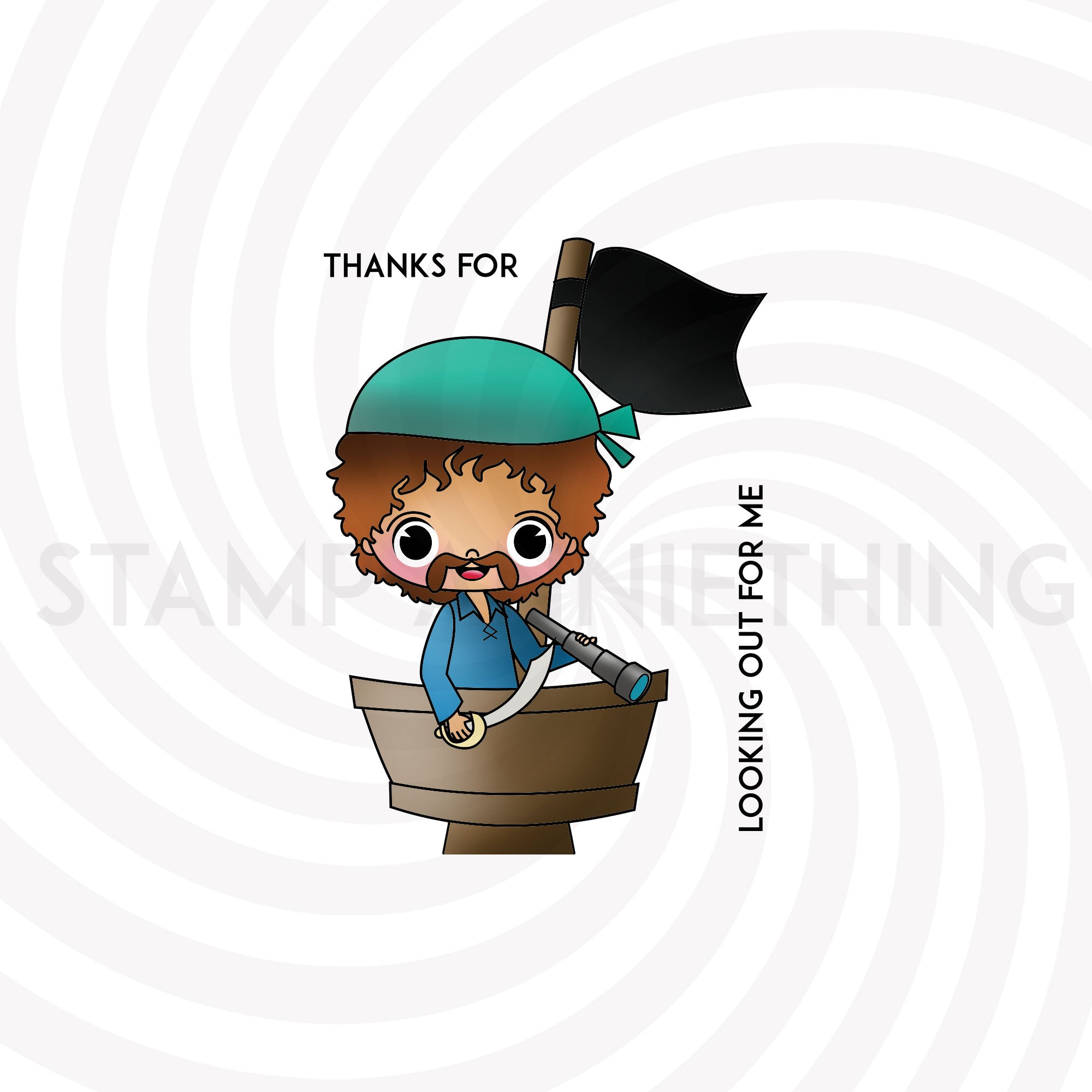 Make sure everyone knows just how much you appreciate them with the Alec - Thanks For Looking Out For Me stamp! Featuring a friendly pirate perched atop a crows nest carefully keeping an eye out for you, this stamp is perfect for so many craft projects! 
Whimsical Chibi Kid Style in high quality photopolymer clear cling stamp
Size is approximately 3" x 4"