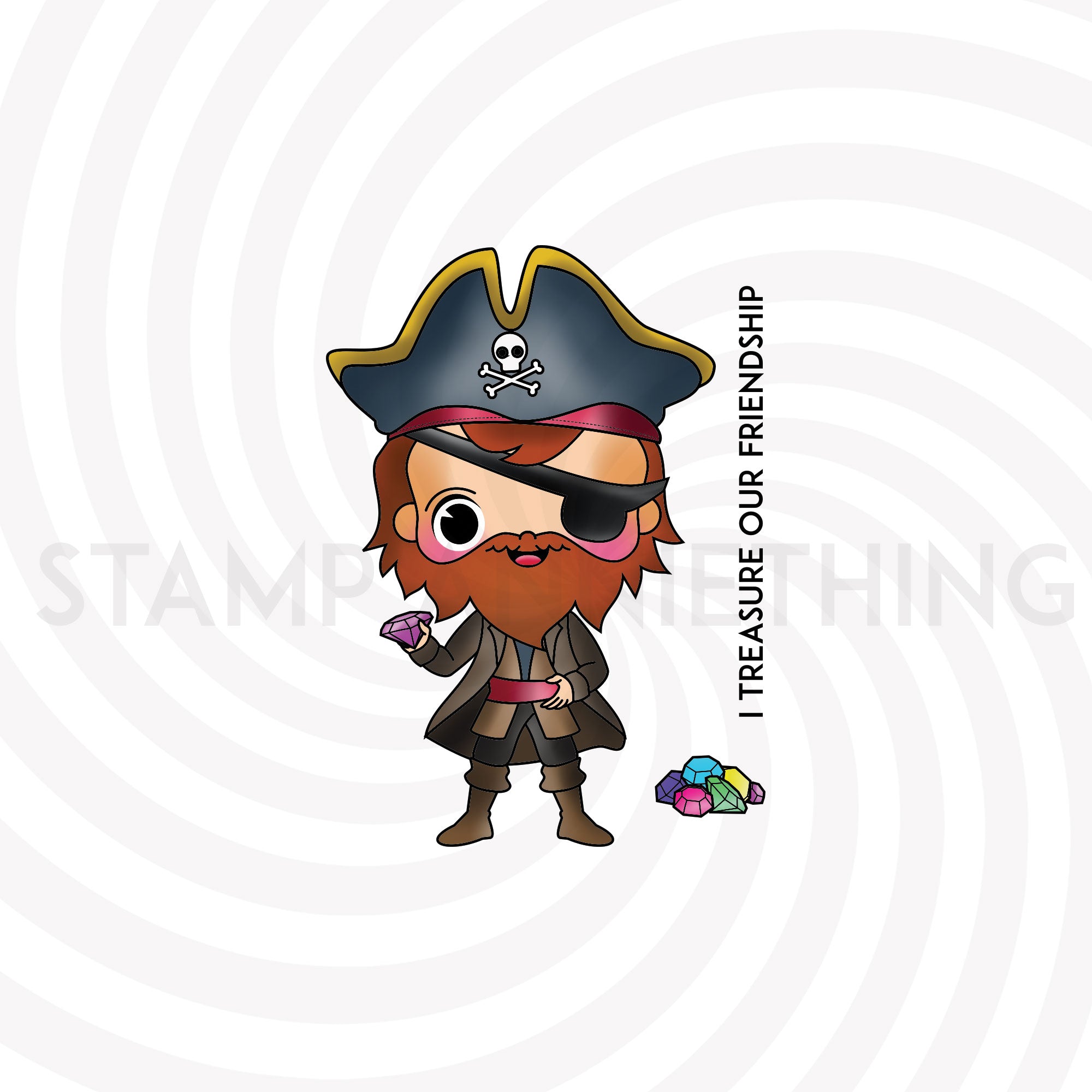 Ahoy matey! Jerome, our intrepid Pirate Captain, is ready to set sail with you on an adventure of treasures - most valuable of all being your friendship! Show them just how much you treasure it with this stamp, filled with jewels. Hold on to your booty and ARGHH!
Whimsical Chibi Kid Style in high quality photopolymer clear cling stamp
Size is approximately 3" x 4"