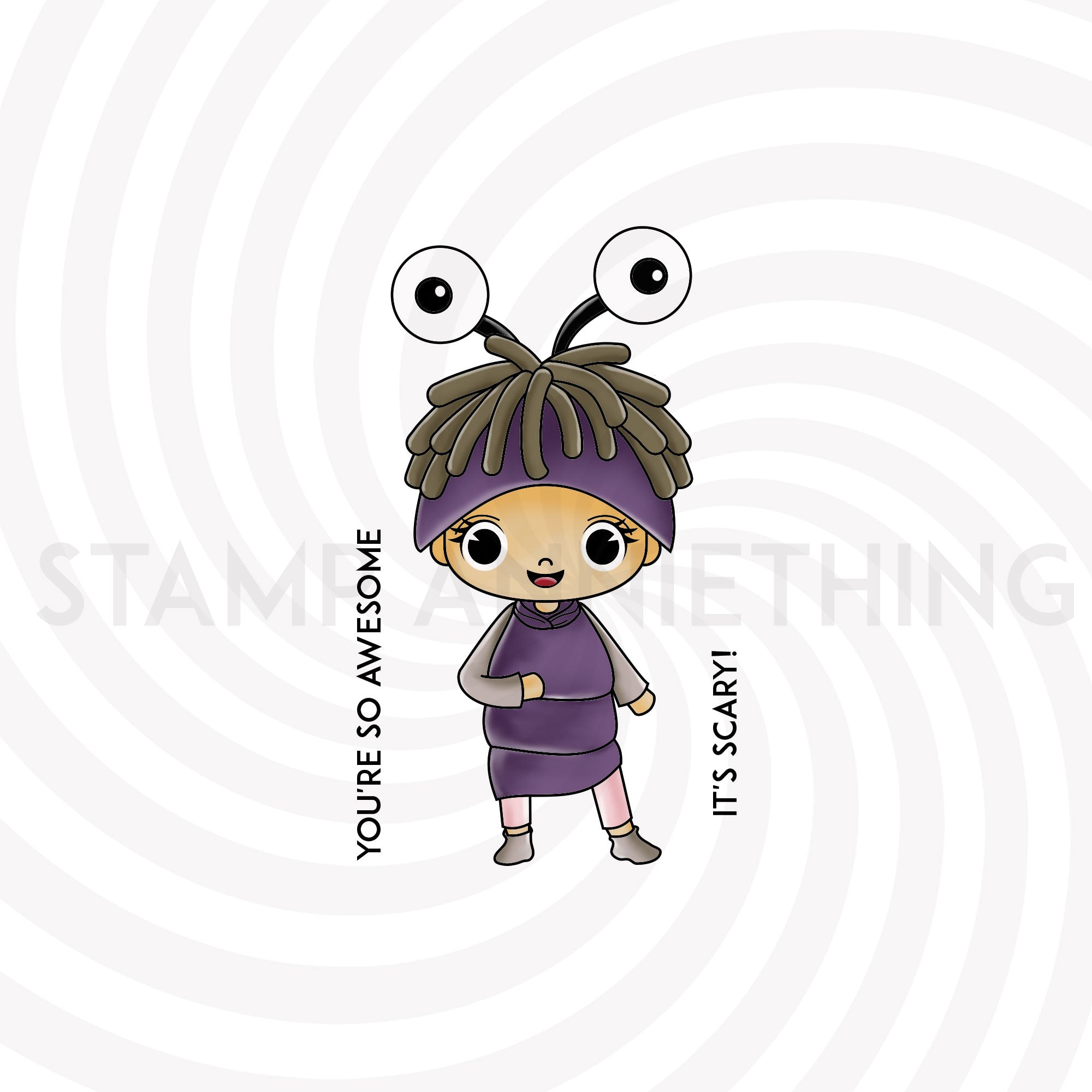 Discover the marvelous monster that is Kitty - You're So Awesome It's Scary. This cute stamp will bring joy and delight to anyone special in your life. Kitty is sure to bring a smile to the faces of those who love all things cute. Color and enjoy!
Whimsical Chibi Kid Style in high quality photopolymer clear cling stamp

Size is approximately 3" x 4"