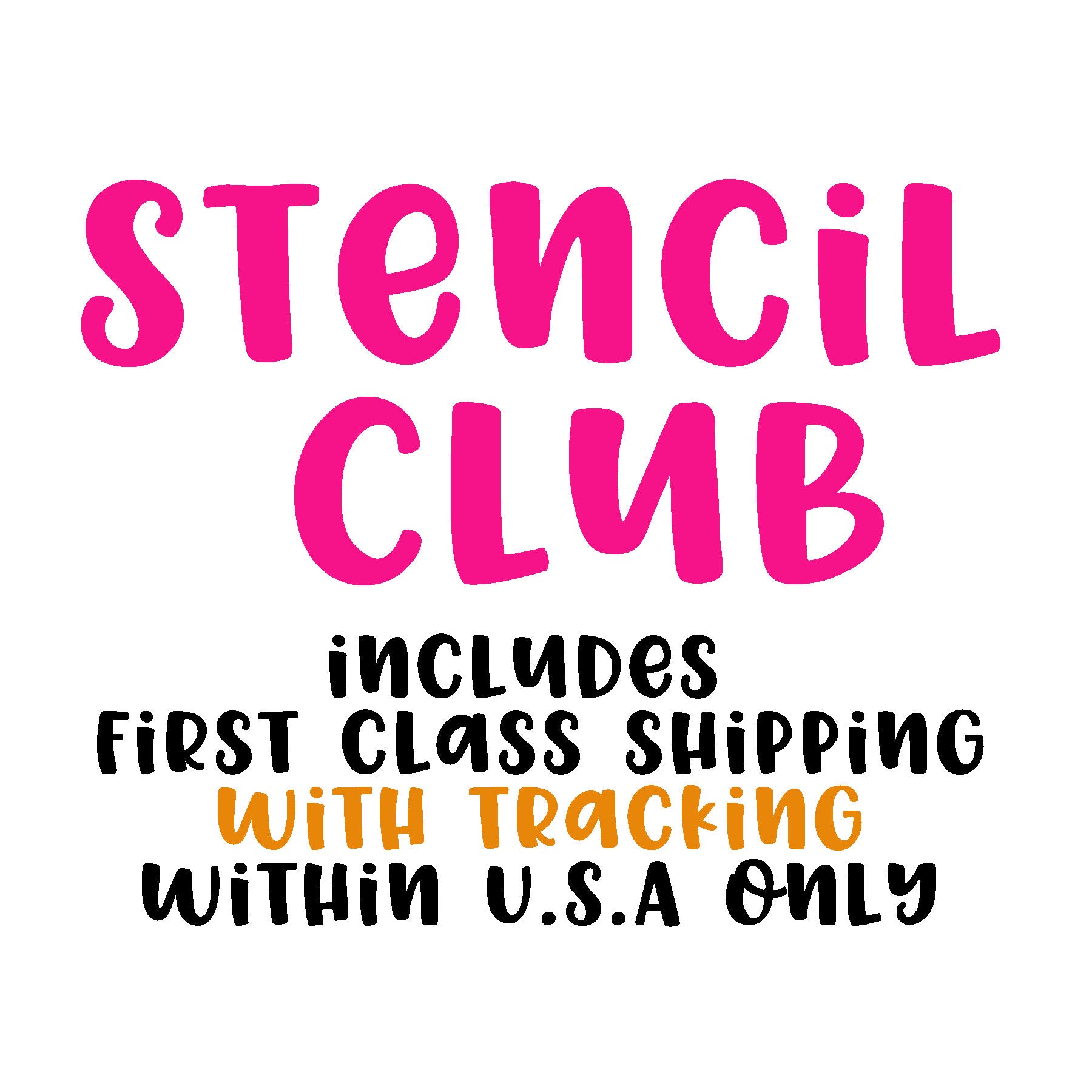 Stencil Club is a month to month recurring membership club.
By signing up TODAY, you will be billed $10 initially for your first subscription that will be shipped on the 15th of the upcoming month.  Then each subsequent month, you will be rebilled on the 15th until you cancel your subscription.
Who is Stencil Club for?
Stencil Club is for anyone who is looking to build their stencil collection affordably and quickly!
What is Stencil Club?
Stencil club is a monthly release to club members.  Each month, on the 15th, you will be auto billed for your membership and then THREE new stencils will be direct mailed to the address on file!
The three new stencils are NOT a part of our normal monthly release, but specifically for Stencil Club.  
How much does it cost to join?
The monthly cost for Stencil Club is $10 including shipping in the US.  That's roughly half the cost of a normal retail stencil! 
Outside of the US, please contact us first with your zip/postal code so we can estimate a shipping cost for you.
What kind of stencils do I get?
That's the beauty of Stencil Club.  You never know what you will get! Its like Blindbox shopping!  You may get some abstract background, madelas, florals, scene builders, layering, etc.  Each month will be just a different range or different styles of stencils - again, to help grow you stencil collections!
What if I wish to cancel?
Stencil Club not for you? No worries. There is no contract or fee to cancel the club!  Simply make sure you CANCEL PRIOR to the 15th of the month so that you are no longer being billed.  You can join up again whenever you want to!  Login to your account and access your subscription details... you can cancel or pause your program at any time!
Sounds great, how do I join?
Add the product to your cart and pay TODAY - (but shipping WILL NOT occur until the 15th of the upcoming month!)...