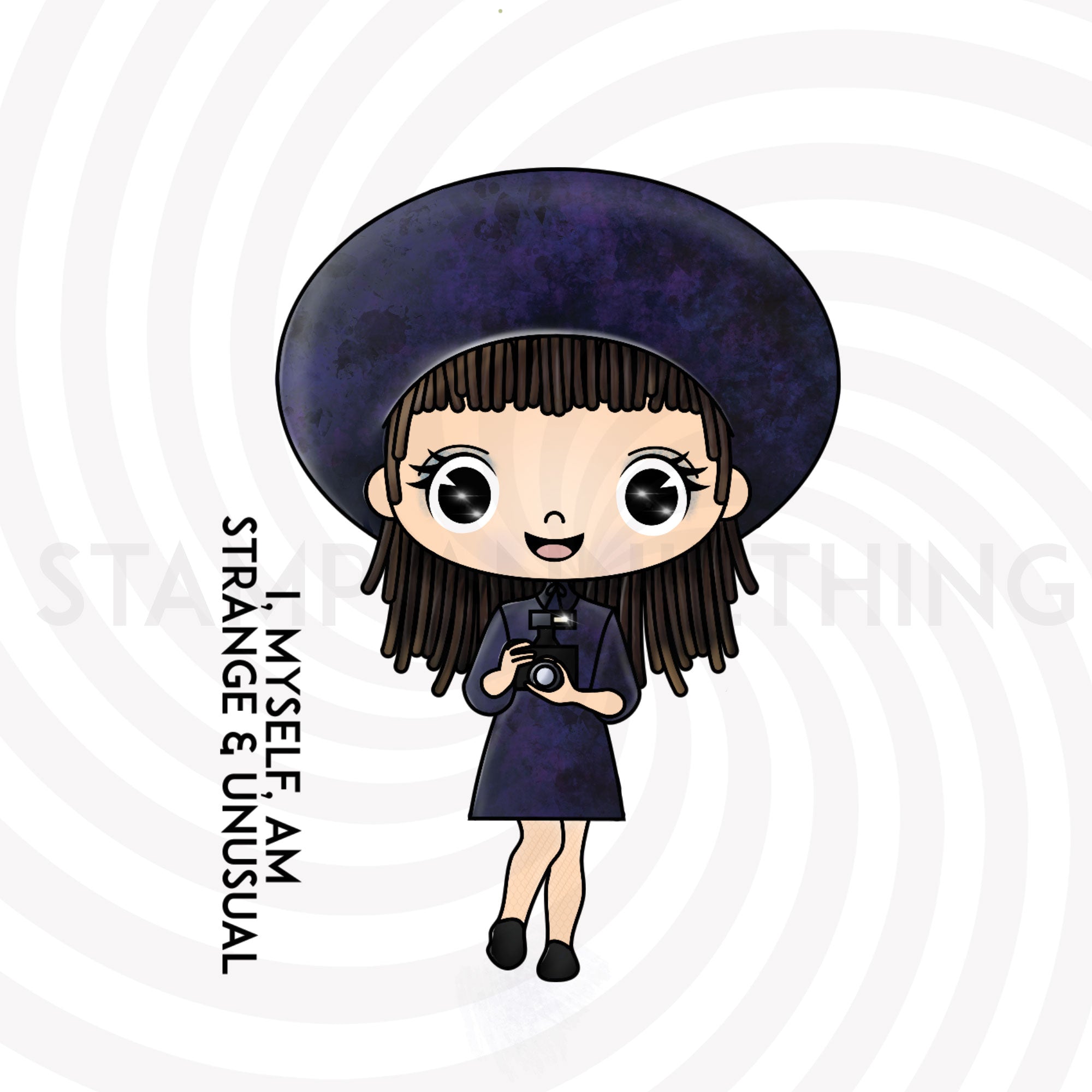 Welcome Lydia - I Myself am Strange and Unusual! This unique stamp is from the classic movie featuring the Ghost with the Most. She is sure to bring an odd flair to your collection, become oddly enchanted with Lydia and her peculiar ways!
Whimsical Chibi Kid Style in high quality photopolymer clear cling stamp
Size is approximately 3" x 4"