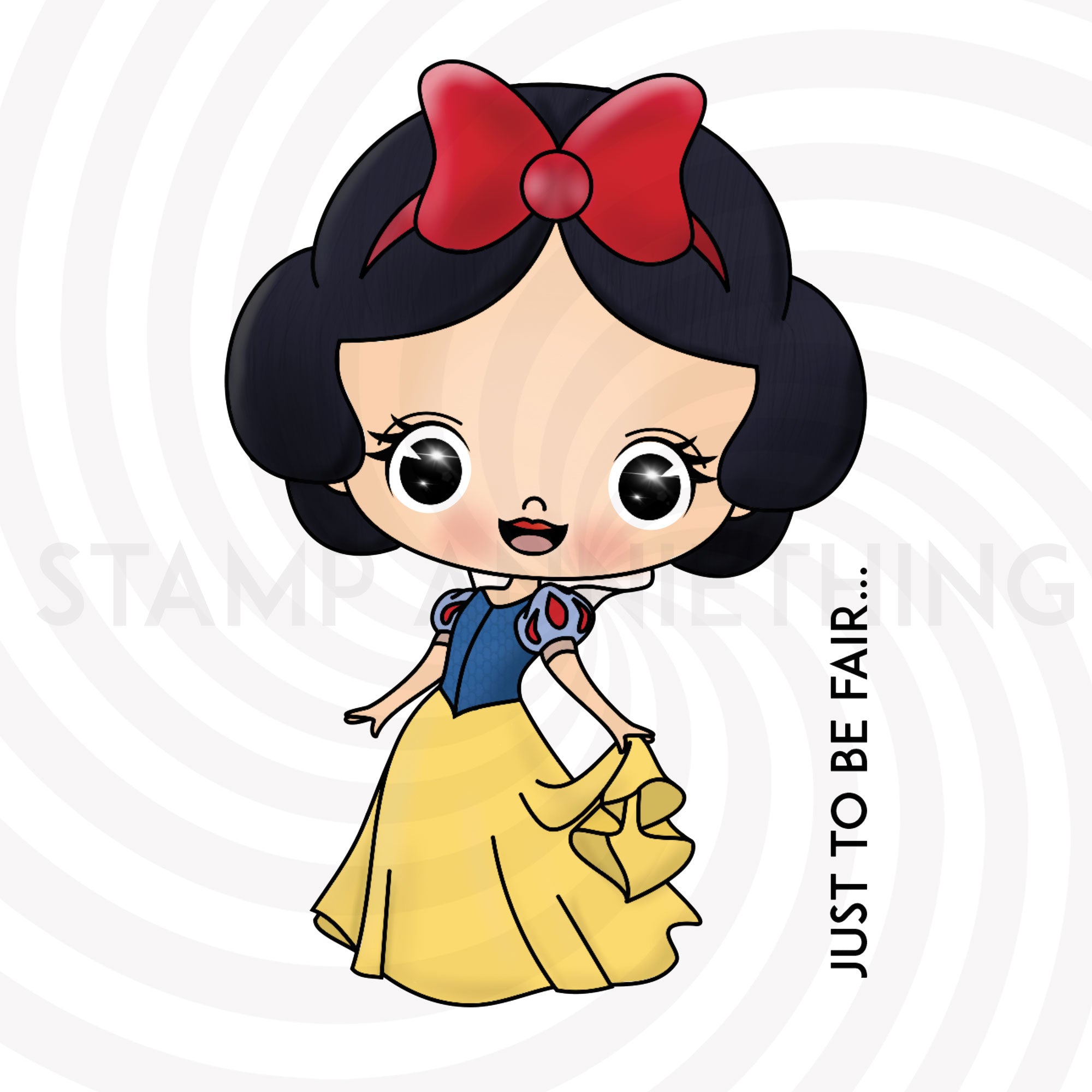 Snow - Just to Be Fair is the Princess from the iconic and beloved Brothers Grimm Fairy Tale, and she is the fairest of them all! She is an icon and beloved by many and would be perfect for any card or craft project! 
Whimsical Chibi Kid Style in high quality photopolymer clear cling stamp
Size is approximately 3" x 4"